Retirement can be a major milestone in one's life and the start of a new chapter. For many older adults, retirement is a time to enjoy life with family and friends, travel, and pursue hobbies that have been put off during working years.
Some of the reasons retirement planning is important include the following:
It provides financial security
It helps you control your retirement experience
It can help you get support for your health and well-being
It can help you live the life you want
It can help with estate planning
During your retirement planning, you may want to consider factors like whether you want to join a senior living community. And you may want to consider which services and amenities are important to you if you're joining a community—or where you want to live to be able to pursue the hobbies you've been waiting to try.
It may be a good idea to seek professional help for certain aspects of retirement or estate planning, especially if you have a lot of assets to consider. But planning for your future doesn't have to be a complicated process. Sometimes, it just takes dreaming a little bit about the life you want to enjoy during your senior years.
What Is Important About Retirement Planning?
Many people would agree that retirement planning is an important step in life, but let's look at a few specific ways that it can benefit your life.
Financial Security
Retirement planning helps create financial security when one stops earning a regular salary. As one gets older, it can become challenging to work full-time due to health conditions or other family responsibilities. And, there often comes a point where many people no longer want to spend their time at work.
Retirement planning emphasizes the importance of saving up for the future by accumulating a nest egg that can be used to fund your golden years.
Financial planning for retirement helps provide a path toward continuing to enjoy your lifestyle without worrying about where your next paycheck may be coming from. Some of the options for creating retirement savings that you can discuss with a financial planner include specialty savings accounts designed to help older adults maintain their income during retirement.
Be in Control of Your Retirement Goals
When you have a retirement plan, you can put yourself in control of your financial and personal goals. Retirement planning can help you identify how much money you may need in the future, enabling you to make informed decisions about your lifestyle choices.
Following a retirement plan means no longer working just to pay bills but rather working towards achieving your retirement goals comfortably.
Health & Wellness
Retirement can be stressful if you are not well prepared. Retirement planning includes preparing for unforeseen health events and budgeting for unanticipated costs to minimize your risk of experiencing problems that leave you with significant financial challenges or adverse health effects.
The senior community you decide to live in can also factor into nurturing your future wellness. For example, you may want to choose a community with assisted living options that you can take advantage of in the future.
Live the Life You Want
People have different visions for their life during retirement. Some want to travel. Others prefer to spend more time with their family and friends, and some would prefer to engage in hobbies and interests. Whatever your goal, a retirement plan can help you live the life you want.
Retirement planning helps people take the necessary steps to achieve their retirement goals—be it traveling, volunteering, or even starting new businesses as a passion project.
Picking a senior community ahead of time with amenities that cater to the life you want to live can also be a beneficial part of your retirement planning.
Estate Planning
Retirement planning can also include estate planning. Discovering and addressing estate planning issues is important to avoid future issues for loved ones. An estate planning expert can advise you on the process of making plans for the future so you can enjoy your retirement without worrying about problems that may come up later.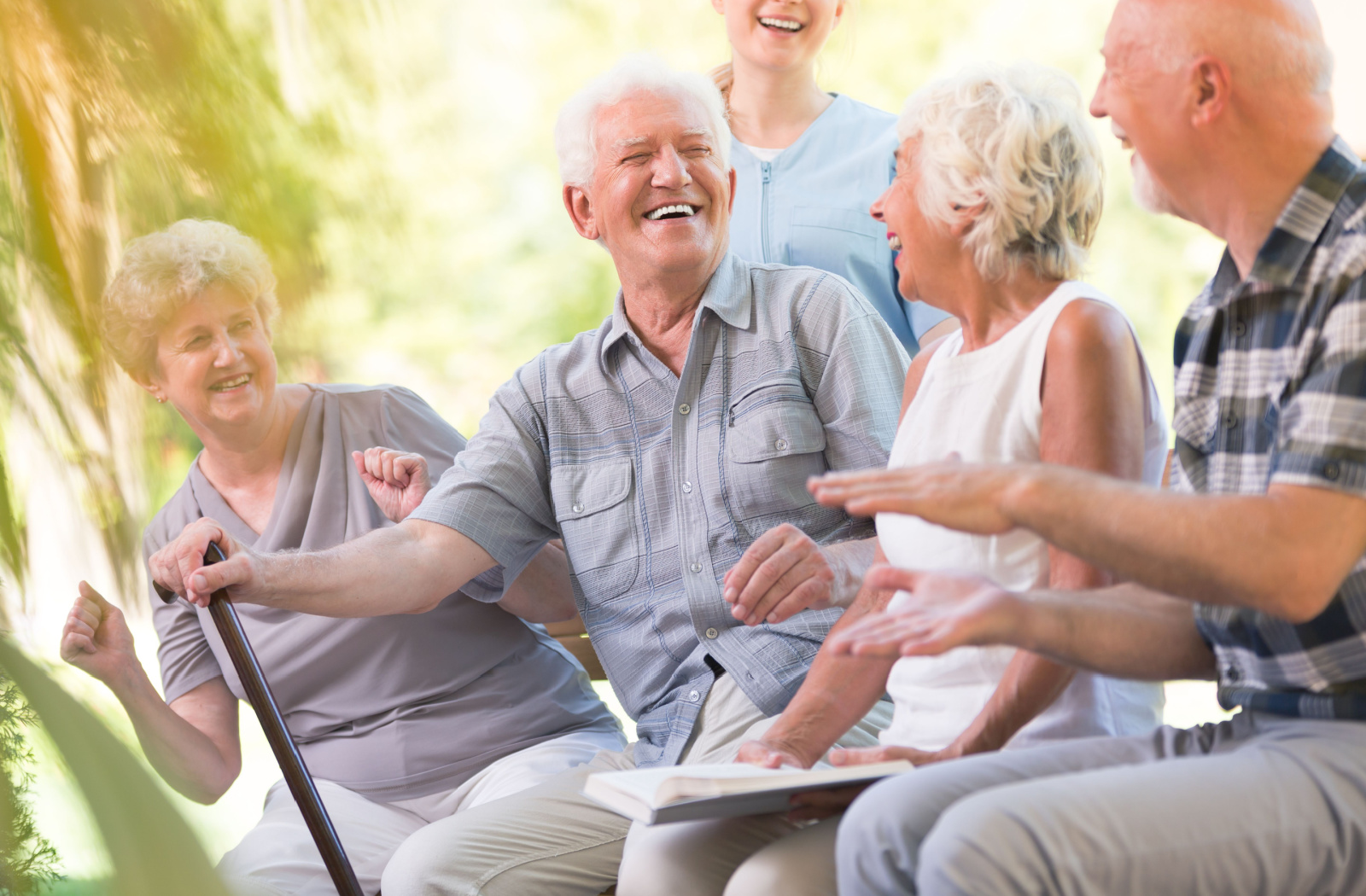 Choosing a Community Can Be Part of Retirement Planning
There are several factors in retirement planning, and none are really more important than the others. But there are certain considerations that could be viewed as fairly important, like planning on where you'll live when it's time to retire.
Your retirement may involve living in your current home or perhaps downsizing to a smaller house, but there can be advantages to choosing a senior living community as well. There are communities with varying levels of support available for helping you celebrate life.Contact us at Parsons House La Porte if you're considering retirement in the La Porte area. We're ready to help nurture and support your happiness and personal growth during your retirement years.