There comes the point in a senior's life when it's time to downsize. This may be due to living in too big of a house to maintain, or it could simply be moving into an assisted living community.
Regardless of the reason, downsizing is almost always necessary because of how we accumulate things as time goes on. For many people, this can be a frustrating process, whether you're the one downsizing or helping an aging parent. It's important to know where you can turn for advice.
This article touches on some specific reasons a senior may need to downsize and goes through several tips for walking through the process as smoothly as possible.
Why Does A Senior Need to Downsize?
There are several reasons that a senior may want (or need) to downsize. For example, if your older parents still live in a large family home by themselves, it might be a matter of wasted space or too much space to care for.
Financial stress could play into the need for downsizing as well. If a retired adult lives on a single retirement income, there may need to be more money to cover the expense of a large home. So, smaller accommodations or a senior living community may be the best bet.
Tips for Helping Aging Parents Downsize
Sometimes, downsizing can be a relatively easy process, especially if the senior is entirely on board with the idea. At the same time, it can come with its own set of problems. The following are some tips to help you ensure the process of helping your aging parents downsize goes as smoothly as possible.
Be Sensitive
Being sensitive to your parent's thoughts and feelings throughout the process is important. This sensitivity can be the most important during the beginning stages of a process. For example, it could be that your loved ones haven't decided to downsize themselves yet.
As a third party, you may clearly see that it needs to happen. So, approaching the subject with sensitivity and without pressure can go a long way to making it easier in the long run.
Necessity or Not
During the downsizing process, one of the most significant things that need to happen is deciding whether something is necessary or not. This doesn't mean that the aging adult has to get rid of everything unless they use it daily.
The idea of determining whether something is a necessity or not is to make one stop and consider that they may not have the space for the item or the ability to store it.
Arrange Storage
One of the primary reasons for downsizing is to move to a smaller home. For many, this may be a significant size difference. There could be situations where the senior doesn't need a particular item in their new home, but they also aren't ready to or able to get rid of it. Storage may be an option.
The best-case scenario would be a friend or loved one who has the space for storage. If that's not an option, there are some affordable storage options that your aging parents could rent.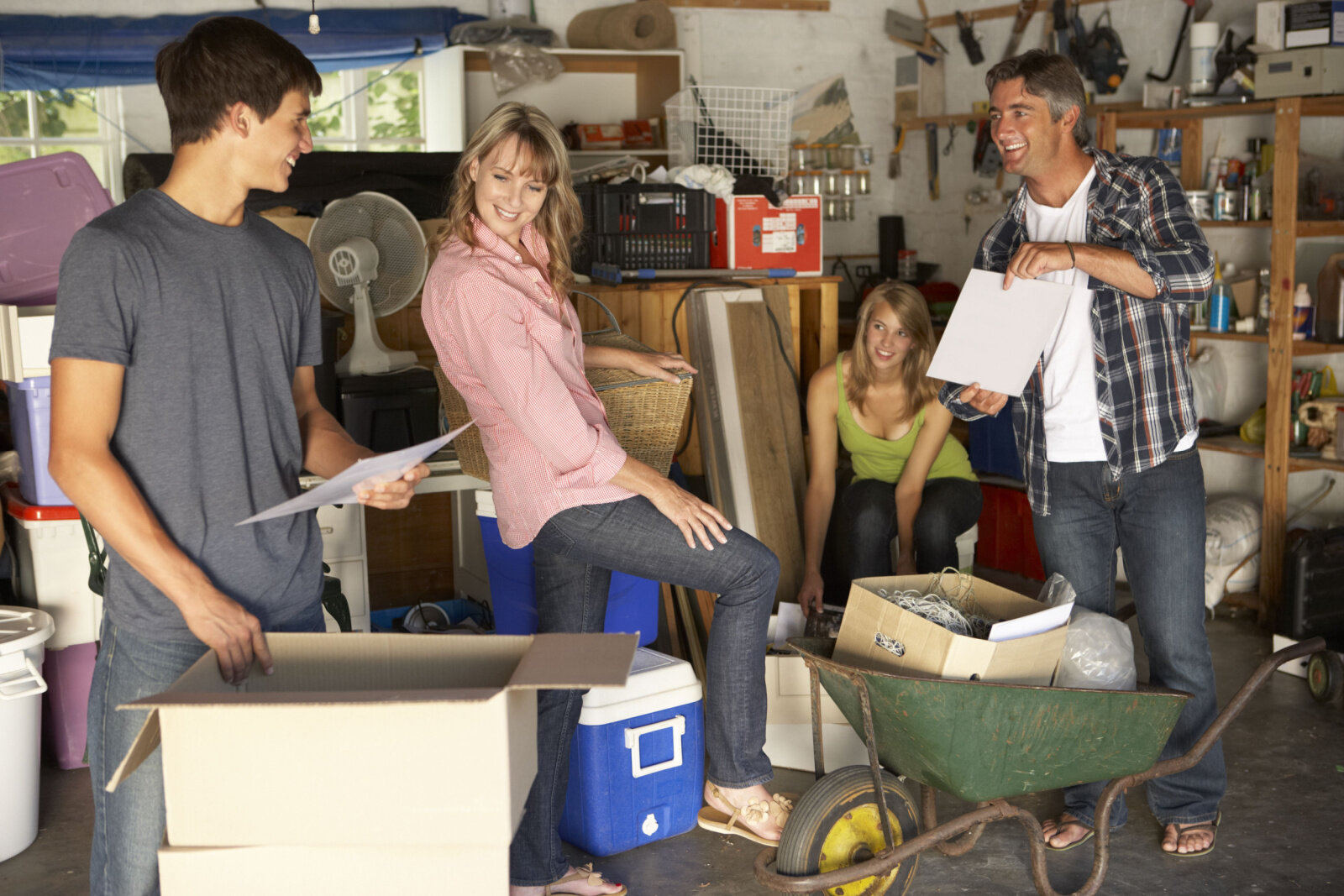 Sell Unwanted/Unneeded Items
Some things aren't worth much to sell and are better off being donated or thrown out if they're garbage. But selling may be an option if your senior parents have items in good shape and worth it.
Depending on your parents' tech-savviness, you may need to help a little extra on this one. There are many ways a person can sell things online. For example, eBay may be an option for larger ticket items. But at a local level, Facebook Marketplace or Craig's List are two other great options.
Make a "Maybe" Pile
Sometimes the decision is too much to make in the moment. If your parents are unsure about anything, take your time with the process. Instead, try making a "maybe" pile. That way, your parents can go back with a different mindset and decide whether to get rid of something or not.
Don't Take Over the Process
Ultimately, this is still your parent's move. What they get rid of is up to them. As tempting as it may be, try to avoid taking over the process, even if it's going slower than you'd like. The best thing you can do is support your senior parents however suits them best.
Assist in Finding the New Home
A massive part of downsizing is finding a new place. Sometimes, they may sell their current home and buy another smaller house or condo. Alternatively, an assisted living community with support and amenities may be the best option.
Find Living Arrangements That Work
It doesn't have to be difficult or painful when it comes to downsizing and finding a home that fits your aging parent's desired lifestyle. Give us a shout at Parson's House in La Porte. Let our professional team answer all your questions. And when the time comes, we're happy to book a tour of the community for you to see it yourself.