Supporting Senior Mental Health
Physical and mental health are often interlinked. For example, people are less motivated to be physically active when feeling down. There are many ways mental health can affect general well-being, short-term and long-term.
Improving mental health can help seniors live their life to the fullest. But how can friends, family, and caregivers support mental health in the elderly?
Social Connection
Human beings are social creatures, meaning we need to connect to thrive. Yet, older adults are more likely to experience social isolation, with nearly ¼ of adults 65 and older being considered socially isolated. Additionally, almost ⅓ of adults 45 and older feel lonely.
Social isolation and loneliness can severely impact mental health, quality of life, and lifespan. The health effects are comparable to smoking, obesity, and physical inactivity. Social isolation and loneliness increase the risk of multiple health conditions, including:
Having a trusted and reliable support system is essential for mental health.
Face-to-face social interactions are vital for decreasing the risk of depression. However, it can be challenging for friends and family to meet regularly in person. Fortunately, social connection is internal, meaning individuals decide the quality of their social relationships. Therefore, it's not how many friends you have or how often you meet them that matters; it's that you feel connected.
Even socially isolated seniors can benefit from exposure to quality in-person or digital interactions. Of course, having caregivers or a community around is crucial for elderly citizens, as face-to-face socialization is more effective than phone calls or digital messages.
Caregivers should encourage seniors to join activities like a book club, sports team, or cooking class. Whatever inspires them to participate and connect with others should be celebrated.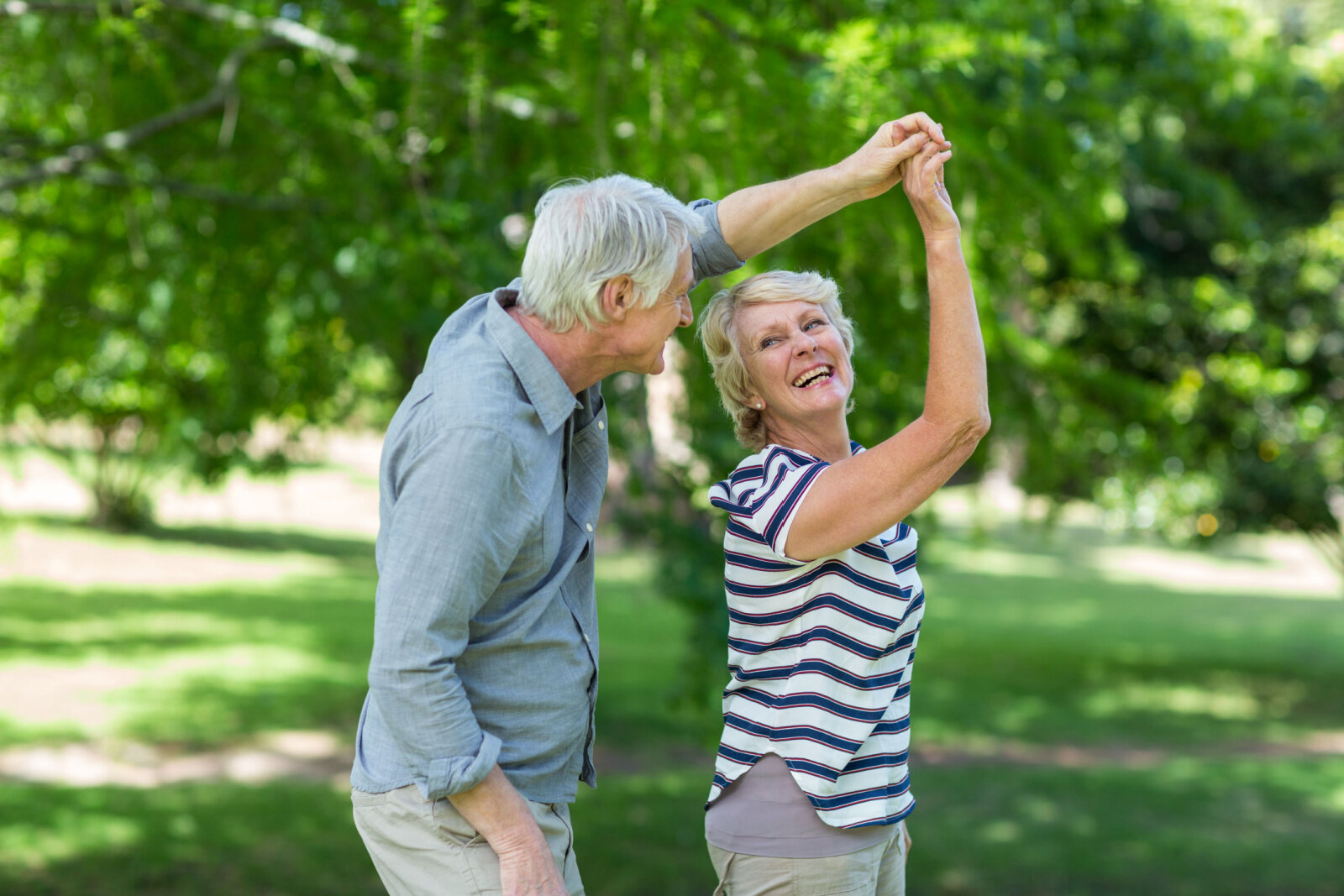 Active Living
A sedentary lifestyle increases physical, mental, and emotional health risks—a significant amount of research points to the elderly having overwhelmingly sedentary lifestyles. Sadly, 67% of older adults are inactive for over 8.5 h daily.
Older adults may avoid activity for many reasons, such as health conditions, worries about falling, pain issues, or lack of interest. But staying active while aging is crucial for maintaining health, mobility, independence, and more.
According to the Centers for Disease Control and Prevention (CDC), 31 million American adults over 50 live inactive lifestyles. Yet, adults 65+ need at least 150 minutes of moderate-intensity activity per week.
Promoting active living in older populations is a priority for many reasons. Unsurprisingly, exercise has countless physical benefits, including reducing the risk of chronic diseases, managing weight, and strengthening the body.
There are also many mental health benefits:
Brain function: exercise can enhance memory and thinking skills, preventing cognitive decline in older adults.
Mood: exercise boosts mood by stimulating hormones that reduce feelings of anxiety, depression, and sadness. Activity can also help you feel accomplished and confident.
Sleep: getting enough quality sleep is essential for supporting health. Physical activity can improve sleep by helping you maintain your internal clock and making you feel sleepy after exercise.
Seniors physically capable of joining fitness classes or sports teams may have plenty of options, but what about older adults with physical limitations? The good news is there are many activity types for various fitness levels.
Health care providers and caregivers can get creative about matching seniors with appropriate activities. It also helps to pair physical activity with social interaction. For example, a workout buddy or activity partner can motivate seniors to participate. Joining a friend or family member can help seniors feel supported.
Senior living communities can offer various activities personalized for a range of fitness or comfort levels. Some simple ways seniors can stay active without access to workout equipment or an organized class include:
Dancing at Home: Turn on their favourite music and have a dance party. Seniors can dance with a friend or with a group. It's an activity that won't feel like exercise.
Turn on Entertainment: Switch on the TV or a digital device to enjoy distracting entertainment while making a few moves. Squats, marching in place, lunges, or stretches require little space to complete safely.
Playing Games: Seniors can combine socializing, exercise, and friendly competition with simple games like bowling, golfing, ring toss, or bocce ball. These games can engage multiple muscle groups. Adding a friend or a team also makes the activity more fun.
Walking Everywhere: People underestimate the many benefits of walking. Although a brisk pace can increase cardiovascular benefits, even a leisurely pace means you're moving. Walking is free and doesn't require equipment. It can be an opportunity to chat with a friend or enjoy the scenery.
Connect with Our Community
Living in a caring community provides seniors greater access to social connections and a diverse range of activities.
At Parsons House La Porte, we take the time to get to know each of our residents and their families. We want our residents to feel supported with personalized care and our broad offering of life-enriching activities.
Contact us or book a tour today to learn more about our caring community.